The websites below provide screen smart information, tips for parents and how to connect locally with nature.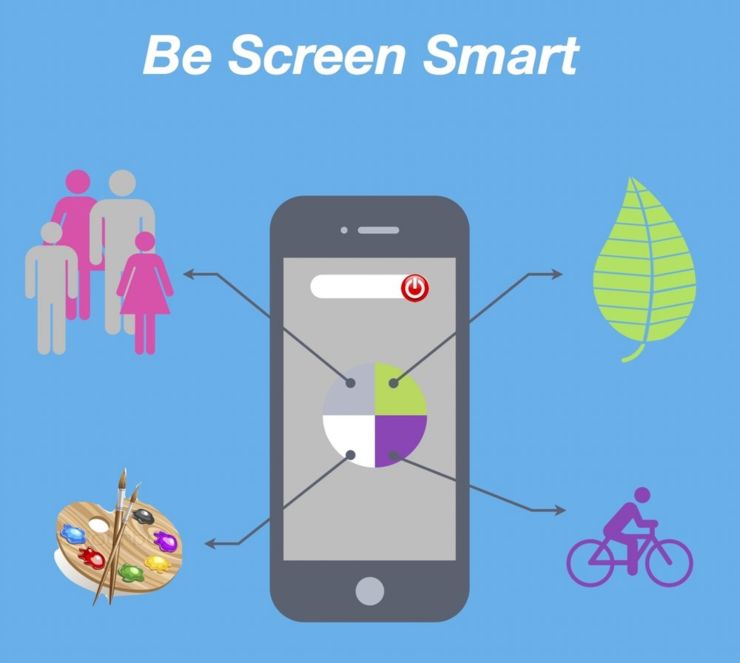 Make memories by planning outdoor activities that the whole family can enjoy together.
Did You Know?
Spending time in nature is important for healthy child development. Research even finds that green outdoor settings seem to reduce ADHD symptoms in children.
Make activity kits using supplies you already have to keep children busy during transitions (the time between one activity and the next) and other tricky times of the day.
Did You Know?
Toys like puzzles, blocks, and shape games - great items for an activity kit - help children develop spatial skills which are linked to success in STEM fields (science, technology, engineering and mathematics).
Take a break from your smartphone and other screens during periods of the day to give your child your uninterrupted attention.
Did You Know?
Research shows that mothers have higher quality communication with their children when doing non-screen activities together, like reading and playing with toys. Research also finds that kids learn screen-time habits from their parents and caregivers.
Unplug & Connect in the Tri-Cities Area
Coquitlam
City of Coquitlam
Coquitlam has programs, events and activities for residents of all ages and abilities. Take your dog for a run in an off-leash park, catch a tournament at Town Centre Park or enjoy the fresh air on a hike through one of our many trails. Whether you're into yoga, swimming, arts or hiking, there is always something new to learn or a new friend to meet through Coquitlam recreation. Now is the time to try it, learn it, live it!
Coquitlam is a Live 5-2-1-0 community and a HIGH FIVE registered City. HIGH FIVE® is a quality standard for recreation and sport programs for children between the ages of 6 to 12 years old. Check out the City's featured programs for children or visit the Sport & Recreation Registration page to view the main program guides.
Port Coquitlam
City of Port Coquitlam
Recreation contributes to the quality of life and personal wellness of the community by providing a variety of programs, services and facilities. It also oversees the Terry Fox Library. Programs include children and youth services such as Beyond the Bell, sports such as swimming, and events such as the Canadian Pacific Holiday Train. The City of Port Coquitlam makes every effort to make our programs accessible and inclusive for the whole community.
For more information, visit the Port Coquitlam Recreation page. To view and register for programs, check out Port Coquitlam's Leisure Guide.
Port Moody
City of Port Moody
Each season Port Moody offers a variety of children's programs for kids ages 5-12, including drop-in activities, Pro-D Day camps and recreation programs such as fencing. With registered programs, drop-in and camps, we can keep your children active and having fun. Be sure to check out the Happening Guide for a complete listing of all our programs.
The City of Port Moody believes that participation in parks, recreation and cultural activities benefits all individuals in the community. They have a Leisure Access Program that provides subsidized access for residents and a Recreation Access Program for individuals with special needs to access all of the Community Services programs in the Happening Guide.
Special Thanks
MoreSports in Coquitlam and Port Coquitlam
MoreSports is an evolving partnership between the school district and the municipality that you live in. It works at the neighbourhood level and shapes after school sports programs to suit the needs of children and families. These programs, which are offered directly after school at participating schools, help to reduce the stress and time crunch of pick up and drop off.

Soccer, tennis, hockey, multi-sports or anything you want are available once a week for 6 to 8 week sessions. All programs are $5 or less per session, making them one of the most affordable after school programs around.
If there isn't a program running at your school, you can spearhead the effort to get it going! Contact Program Coordinator, Jeff Stromgren, at jstromgren@sd43.bc.ca to discuss getting one started in your school.