Family Friendly Businesses
Family Friendly Business & Book Box Program
Committees & Organizations Involved
Family Friendly Business Working Group (Tri-Cities ECD Committee Sub-Committee) and UWLM Avenues of Change
Sponsors:
Ministry of Children and Family Development
United Way of the Lower Mainland (Family Friendly Business only)
Contact
Tri-Cities ECD Committee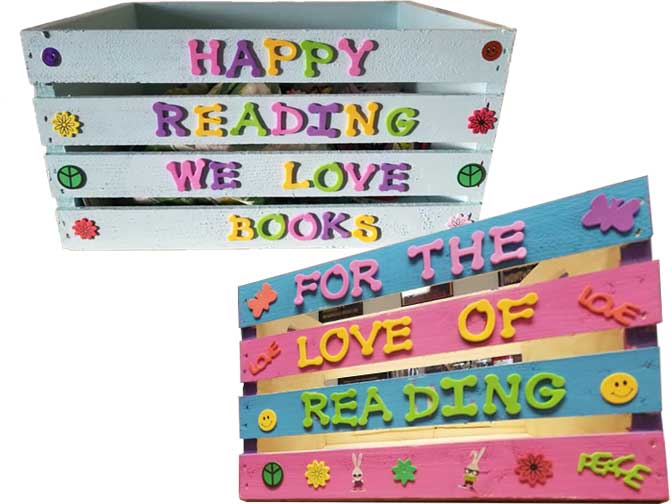 Find out more about these programs below:
In partnership with United Way's Avenues of Change, we embarked on a Family Friendly Business Decal Campaign to honour businesses that provide a positive attitude, safe amenities and engaging activities for family customers. Businesses filled out a self assessment application and upon completion and approval they received a decal to display.
The criteria was that businesses could showcase at least 3 Family Friendly Attitudes and at least 3 other points in Atmosphere / Amenities and Activities / Engagement categories.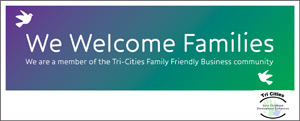 To find out more about what made a business family friendly please view the Family Friendly Business PDF.
The program was self reporting with no endorsements by the ECD Committee nor guarantees that the reported amenities were in place. The following businesses participated in the decal program. Click on the boxes below to find out how each business was family friendly.
Amenities Legend
Accessible Public Washrooms
Breastfeeding Rooms (not in a washroom)

Change tables in both female and male washrooms
Colouring Sheets, healthy snacks, toys, or balloons
Family washroom or changing area

Low sinks or step stools in bathrooms

Parent Room
Shopping Carts that accommodate children or patrons with accessibility needs
Wide, stroller and wheelchair friendly aisles
The book boxes evolved from the decal program as a way to promote literacy within a family friendly business. Customers with young children now have a book box to use while shopping in local businesses hosting a book box.
We will have up to 8 boxes and current locations include:
Taco Del Mar,
Village Toy Shop,
and Strawberries and Sunshine.